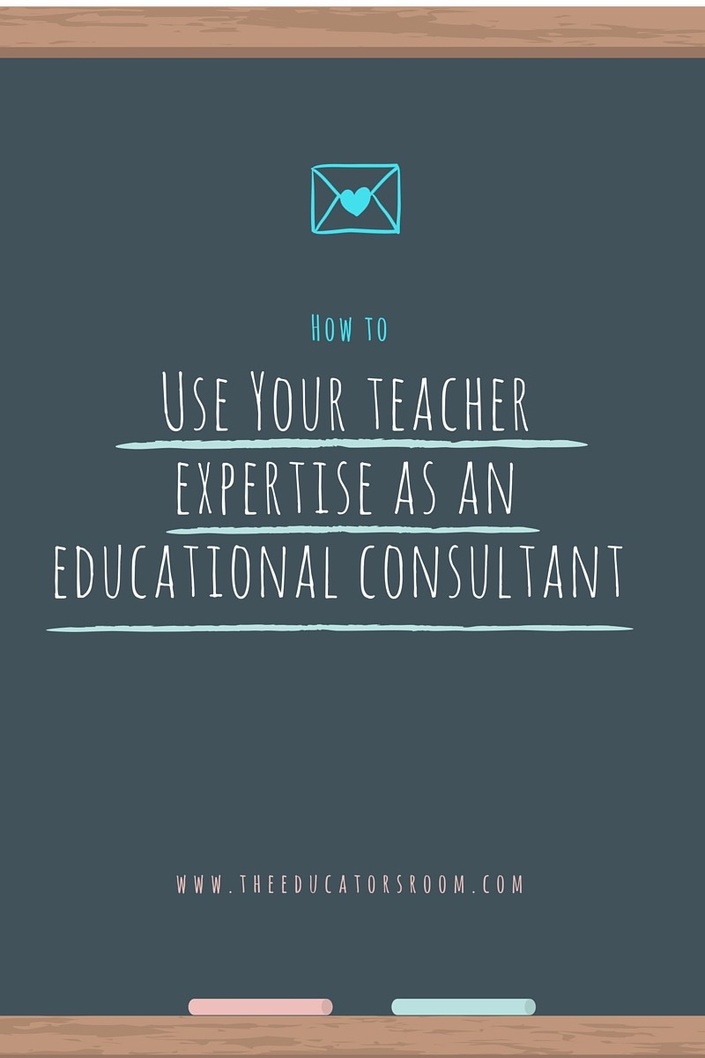 Using Your Teacher Expertise to Be An Educational Consultant
A 4-week guide to using your expertise as a classroom teacher to break into the world of educational consulting.
There's an all-time high of teachers not liking their jobs. They're tired of the changing policies, lack of respect, and the constant "ebb and flow" of consultants coming in and out of their building. But what would happen if educational consultants were actual teachers? What would happen if YOU used your expertise to really go into schools and HELP teachers around issues in their school?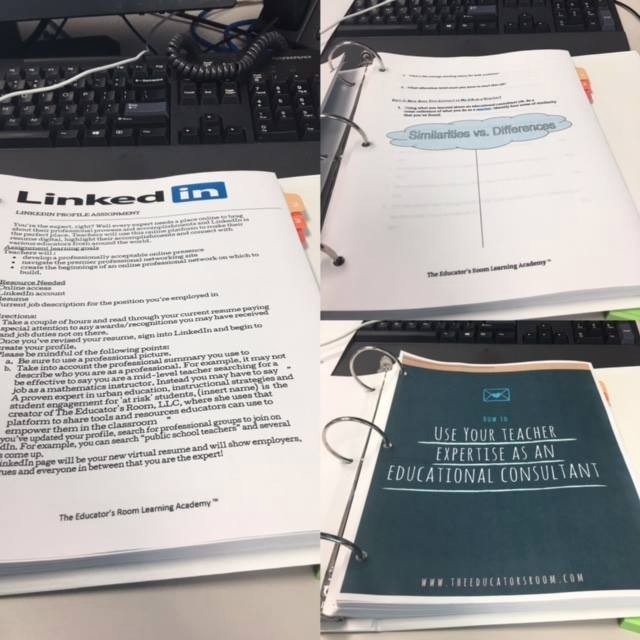 This 4-week course, "Using Your Teacher Expertise as an Educational Consultant", focuses on how teachers can take what they do everyday in the classroom and break into the field of being a consultant. Packed full of useful information, this course is guaranteed to get teachers in the motion of taking control of their professional careers.
During this course, participants will have access to:
- Over 18 activities to help teachers practice the skills (securing conference speaking, finding consulting jobs, branding, etc.) they will need to be an educational consultant.
- 5 Private Podcasts that go into detail the weekly theme of the course.
- Free eBook that gives detailed support on what teachers can do TODAY to get started in the educational consultant realm.
- Private Facebook group where potential job opportunities will be featured and support from other teachers who want to be consultants.
- A lifetime access to the course along with networking opportunities you won't find anywhere else.

This self-paced course is meant to be a starting block to allowing teachers to grow in their own professional development. While the course is totally self-paced, it typically will take teachers four weeks to grow through all of the materials.
Video
Are you interested, but not quite sure if this is for you? Then watch our FREE one-hour webinar on how to become an educational consultant.
Don't believe us? Listen to what other teachers had to say about the course!
Teacher Reviews
"Very well-organized course. I was apprehensive about if it could help me, but the first night I signed up for it I stayed up half the night going through the modules. I now have a plan to work this year!"
Annette, B. 11th grade teacher
"This is what I've been looking for a long time. I've taught for 5 years and now I have a pretty successful TpT store, but now I want to teach teachers how to use my products in the classroom. I will be using this course to help me go to the next level. Thank you."
Mark, H. 9th Grade History Teacher
"The perfect balance of Inspiration and Information! The Education Room's 4-week course entitled "Using Your Teaching Expertise to be an Education Consultant" is a must for any teacher seeking to further their career through consulting. This course takes a basic approach, and ask important questions to help would be education consultants to build confidence, develop and understand their expertise, create an audience, and create passive income through content. This course provides practical steps an educator can take today to build a solid foundation to their education consulting business! Any educator wither they are looking to become an education consultant or just advance in their career can benefit from the teacher branding information. As teachers, we all have expertise; we all have specialties; we all have something unique to offer. We sometimes don't know our worth. This 4 week course from The Education Room helps to identify and focus on what we do well, and shows us how to turn those skills into content so we can share our skills with the world."
Teana C., 3rd Grade Teacher
"I absolutely love that this is a self-paced course so I am able to complete it at my leisure. The idea of having support on the discussion board and other social media outlets, where I can ask questions and talk to other educators who are attentive in the same area of education, is perfect. Fran walks you through step-by-step how to use your teaching expertise to encourage other teachers as an Educational Consultant. She also provides you with everything you need in order to become a Consultant right away.If you're looking into sharing your inspiration as a teacher with others, sign up for Fran's course!"
Jessica B., Tales of A Countryside Teacher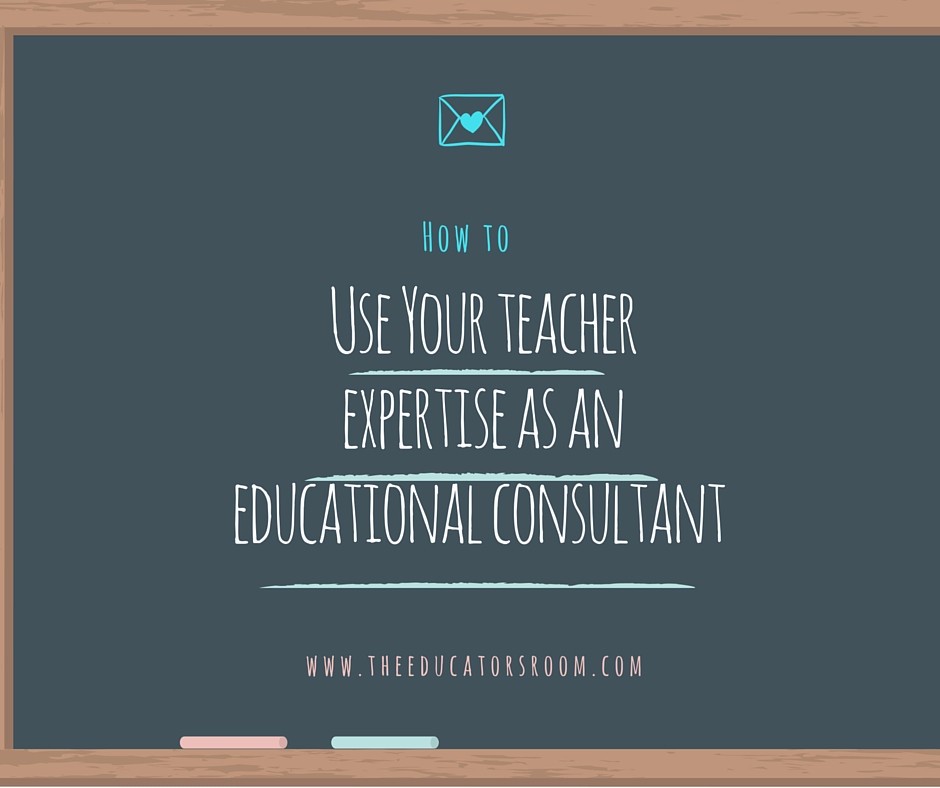 Your Instructor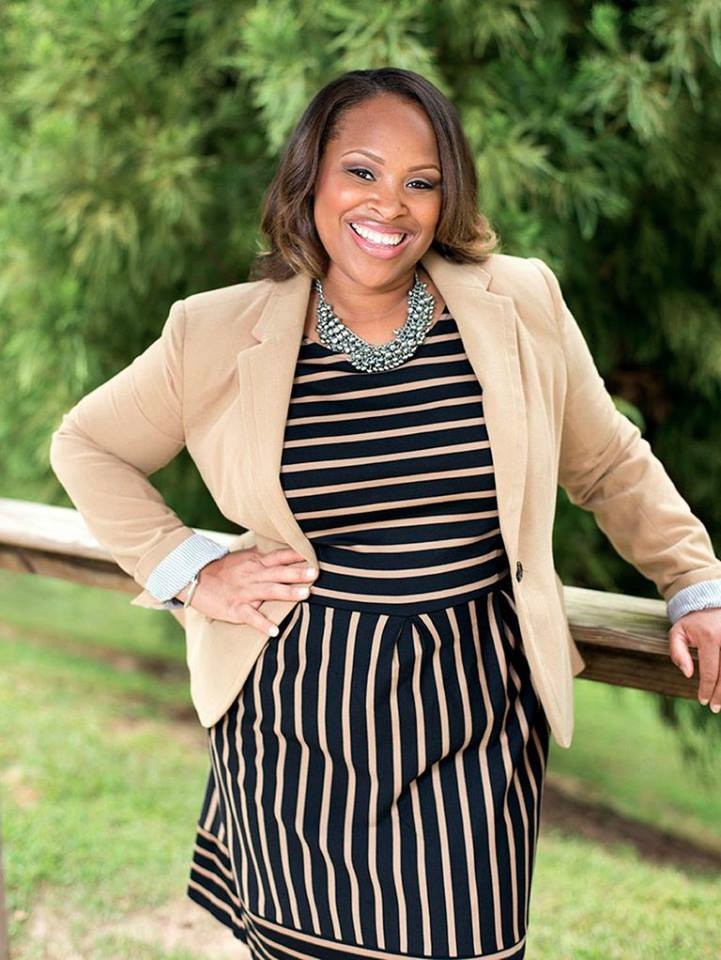 For fifteen years, I taught high school English/Language Arts in inner city children in both Memphis and Atlanta. During my time in the classroom, I managed to accumulate numerous teaching awards and always felt like my purpose in life was to work with the kids that many people forget-inner city children. In 2012 right after being voted Teacher of the Year, I was told that my district was going through a reduction in force and that I would have to reapply for my job. The day after I interviewed for my position, I started The Educator's Room to release some of the anger I felt around the profession. This blog has breathed new life into my professional life and has allowed me to pursue some opportunities outside of the classroom. Right now I work as a Literacy Coach in the metro Atlanta area and I love my job.
I can remember being in the classroom constantly thinking that we (teachers) are the real experts in education. I worked with so many people who possessed so much knowledge of their craft that I was amazed that they struggled for respect-whether it was in the form of their compensation or just their opinion on issues in education. When I started this blog, I told everyone about my idea, but many people didn't believe that anyone would ever listen to just some "teachers". Armed with my beliefs, I was able to recruit some fellow educators from across the country to write about all topics in education. Four years later, we have over 30 teachers on staff writing about their expertise in the classroom.
Frequently Asked Questions
When does the course start and finish?
The course starts now and never ends! It is a completely self-paced online course - you decide when you start and when you finish.
How long do I have access to the course?
How does lifetime access sound? After enrolling, you have unlimited access to this course for as long as you like - across any and all devices you own.
What if I am unhappy with the course?
We would never want you to be unhappy! If you are unsatisfied with your purchase, contact us in the first 30 days so we can discuss some options for you. Our main goal is to make sure our teachers are happy.
FAQs Q: If I take this course will I be a successful educational consultant?
A: The number one factor in teachers being successful in this course is their mindset and willingness to "think outside the box". We always tell teachers to do a mind and heart check if they are not progressing how they want.
Thank you for enrolling in our course! Please take one minute and become a member of our private Facebook group for teacher entrepreneurs by clicking here.